Why True and Not Fake Self-Confidence Helps You Succeed
No matter how clever, how capable or even how charming you are, when you're a business professional making your way in your career, you can and most likely WILL have setbacks.
This is when your confidence suffers. And this, in turn, can easily and deceptively undermine your ability to perform properly and achieve what you you truly want.
Whether it's failing to get a sale you and others thought you should have won, making a mistake with a client that leaves your relationship with them in a weaker position, losing a client to the competition, feeling you made a fool of yourself when giving a presentation, and more.
Overcoming these is one thing. But, despite the brave face you might sometimes put on, you can also sometimes secretly fret about NOT achieving the sort of professional progress and personal success you so want.
Whether this is getting paid more, promoted to a really rewarding job, winning better and bigger business deals, earning the respect and recognition you so want or even feeling that you can be who you TRULY are rather than pretending to play a role that you THINK your colleagues and potential and existing clients might expect you to.
You want to be able possess the skills to NATURALLY exude the sort of air that inspires the trust, the respect, the support and even the admiration of those you deal with that enables you to make the very real impact you want to have and, when you use the right practical and psychological skills, you CAN have.
And this is why I developed the Profitable Personal Confidence course...so you can benefit in some of the following ways:
✓ Greater natural confidence to know what you're truly capable of achieving in your career
✓ Greater natural confidence to endure criticism, whether or not it's right, and grow from it and not feel less able professionally
✓ Greater natural confidence to know what you really want to achieve and how you achieve it because of developing deep self-awareness
✓ Develop the psychological and practical skills to overcome the negatives and setbacks you can face
✓ Develop the psychological and practical skills to live your life in a more powerfully positive way - and not in a unrealistically woo-woo way!
✓ Create successful business outcomes before they happen
✓ Communicate more persuasively and profitably using natural subconscious language patterns…so you're much better able to get the sales, the pay increases, the promotions and the respect and recognition you want and deserve
✓ A greater and more appealing physical presence that inspires more respect
✓ Develop a much greater resilience - no matter what challenges you face - so you're much better able to overcome setbacks, whether failed bids for a new job, a promotion, more pay or more business or because you feel you've been underperforming
✓ Greater psychological resilience to deal with dominant, difficult and even devious colleagues, clients and competitors
✓ Inspire people to buy into you more naturally - without using pushy, false or cheesy selling techniques
✓ Greater conversation skills with colleagues and potential and existing clients so you engage them more naturally than your peers and competitors
✓ The confidence, communication skills and courage to be your own person in your organisation so it enhances your reputation and not weakens it - both within your business and outside your organisation
✓ And, above all, helping you achieve the professional success that gives you the confidence, the sense of pride and the ability to achieve more of what you want
So this is why is it is CRUCIAL, if you want to enjoy much greater tangible and intangible success in your work and non-work life, that you can access and apply the RIGHT practical and psychological skills to improve your self-confidence and therefore your potential to achieve what you want to.
Do you want to check out the interactive 3-week course before you then choose to invest in it?
Well, to help you discover that it's your cup of tea, you can access some of the lessons for FREE.
Every lesson is available for you in video and audio formats with written worksheets you can download. This is to suit your varying learning styles and environments...whether you're using your mobile, tablet or laptop.
Frequently Asked Questions
How do I access this course?
You have 24/7 access to this course via your smartphone, tablet and laptop
How do I know this course will work for me?
Firstly, you have to follow the course and do the work...AND...apply what you learn in everyday life! Ands, secondly, and just as importantly, everything you get access to in this course is based on the most helpfully applicable science as well as 30+ years of experience (learning from both the setbacks and the successes) of clients I've worked with as well as mine. This material has been proven in the real world - and sometimes in very challenging circumstances - so it should get you much better results for all this.
Does this course come with a guarantee?
You bet! A 100% Full Money Back Guarantee - for 60 days, at that, and not one of those 30 day ones like the vast majority of others offer! And I wouldn't want it any other way...because you've got to be happy with the product you're buying because you're investing in your success. And I want you to achieve the tangible and intangible results you want and deserve by applying what you learn in this course. So if you find it's not your cup of tea and you're not getting the results after applying what you discover, then you can get your money back.
What support can I get when doing this course?
Once you've invested in the course, you have access to me! On an individual level, this can be done most easily by email and also, if need be, by phone. And, depending on the needs of those taking the course, I can and do happily conduct "live" online training and Q&A sessions to help address your concerns, encourage your hopes and celebrate your successes. So this is why I'm investing in your development and results as you are. In other words, you will always have my full support.
I'm not naturally confident at this sort of thing...so how am I going to make it work?
Good question! This course - in fact, Career Impact - is designed to help you grow your confidence naturally by giving you both the practical as well as psychological skills you need to develop a stronger and more natural self-confident that undoubtedly helps you create the successes you want and manage the setbacks you also have to face - in both business and social situations.
Sometimes, it's also a matter of daring a little more than you might otherwise, as I say, as this can produce much greater rewards. And this course is designed to help you dare that bit more - for your benefit.
Hi. I'm Seán Brickell, your Course Creator
I'm a reformed and award-winning frontline network TV news correspondent & news presenter and an undercover investigative journalist for national newspapers...turned specialist in performance psychology and communication skills, as well as a TEDx speaker, best-selling author and media commentator.
My professional purpose to help business professionals, especially if you're not as confident as you might want to appear, to gain the tangible and intangible results, recognition and rewards you want and deserve...and in a realistic, consistently supportive and non-cheesy way.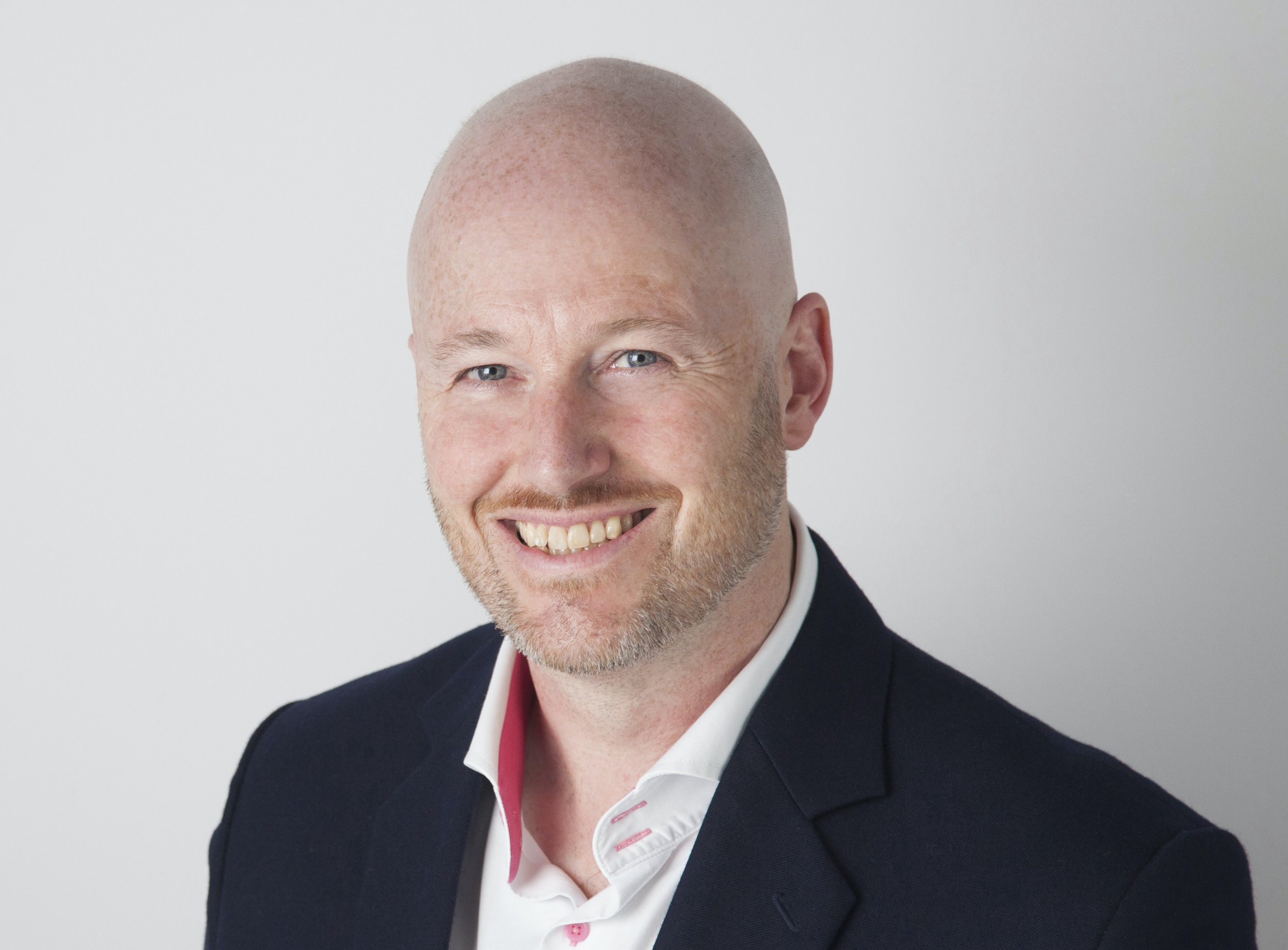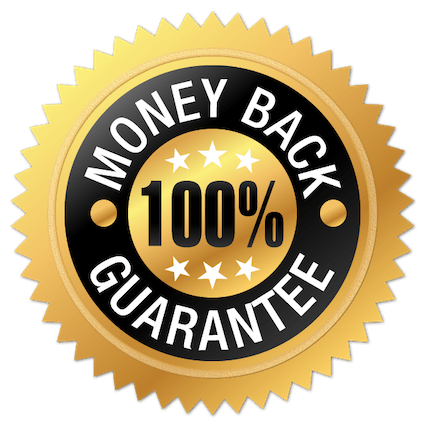 60 Day Full Money Back Guarantee
I'm very sure that the Profitable Personal Confidence course is now going to help you achieve both tangible and intangible results in your work life.
And if it's not producing any results for you or even because you then decide it's just not your cup of tea, then just let me know within 60 days - that's right, 60 days, unlike most people who offer only 30 days - of your first payment and you'll get all your money back without any fuss, without any quibbling and without any ill feeling!
So give it a try now…because it's completely risk free and…you have absolutely nothing to lose, but everything to gain to help transform the fortunes you can enjoy in your work life!